Hello. My Name is Mark Nichols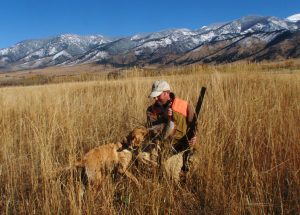 I am a collector of antique firearms and related historical items. After living in several states in the Midwest, Northeast, Southeast, and Pacific Northwest I finally landed in 2008 near Bozeman, Montana.
Montana truly is a "last, best place" and I am enjoying the outdoor recreation here. The hunting and fishing is amazing. The hardest part, on a brisk October day, is deciding whether to fly fish, chase elk, antelope, or deer, or do a little pheasant hunting behind a good dog.
I have always been passionate about history. Throughout my life I have made every effort to visit and explore some of the world's most historic sites; the Custer Battlefield, the 'Butte du lion' at Waterloo, the beaches of Normandy, Fredricksburg, Antietam, Gettysburg, and Bastogne.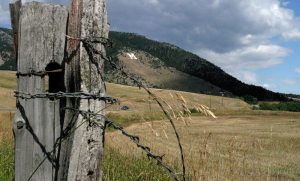 Antique guns are a touchstone to some of the most romantic and historic events and times in our human history. Even as a child I was fascinated with antique firearms. Guns of the Old West, the Civil War, and the buffalo hunters especially captivated me. My collecting began officially in 1976 while working as a teenager at a small outdoor sporting goods store. A customer walked in with a three band Springfield musket. He wanted to sell the gun or trade it but the owner of the shop wasn't interested. Fortunately, he advanced me the $250 needed to purchase the gun. I was making $2.30 per hour back then and it took several weeks of part time work to pay the shop back!
Like many collectors, I started with trapdoor rifles and less expensive Civil War guns. In time as my checking account permitted, I advanced to better pieces, following the sage advice to purchase fewer items of better quality. My collecting interests have always been eclectic. I simply have not been able to resist dabbling in firearms from the Revolutionary War to WW2. Each new piece gives me a chance to research and learn.
Over the years I have attended and bought and sold firearms at many of the largest antique firearm shows in the US including Baltimore, Louisville, Las Vegas, Charleston, Atlanta and Seattle to name just a few.
After over 40 years of collecting, I have narrowed my interests and focused my collection on inscribed and identified Colt revolvers from the Civil War. I still have that first musket from many years ago and will never part with it but I decided to sell most of my extensive collection of firearms, accoutrements and other historic items gathered over the years.
I intend to continue to attend shows around the country as I am able and will acquire quality pieces when the pricing permits. As a wise collector once told me many years ago, "The real joy of collecting is in the finding, not just the owning." Absaroka Antique Arms will provide a venue for passing on some of my finds to others.